Going abroad: a passport to the future
Published on September 30, 2016
–
Updated on March 7, 2018

International exchanges, gap years, internships... If you have an international project, take part in the International Mobility Week and find out all the necessary information!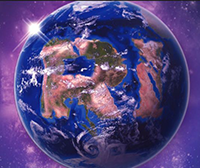 > Read the full program of the week (in French)
> Going abroad : user guide (in French)
PROGRAM OF THE WEEK

STREET FOOD ON THE CAMPUS
Tuesday, October 4, 11:00am-2:00pm
Come and enjoy some street food: a food truck will stop at the Manufacture des Tabacs Campus.
INTERNATIONAL FORUM
Tuesday, October 4, 10:00am-5:00pm – Cour Sud and Espace rue Sud
Learn more about international student mobility: get specific answers to your questions
LANGUAGE TESTS
Tuesday, October 4, 3:00pm-5:00pm- Auditorium L
Join a presentation on the TOEIC, TOEFL and HSK tests.
MIDDLE EAST AND MAGHREB
Thursday, October 6, 12:00pm; 2:00pm- Room 2
A new insight on the Maghreb countries
Conferences and tasting of local specialties
LEARN ALL ABOUT THE SCHOLARHSIPS
Thursday, October 6, 12:00pm-2:00pm or Friday, October 7, 12:00pm-2:00pm- Auditorium D
Get information on the different scholarships offered during international mobilities and internships (ERASMUS+, Explo'RA Sup and "Aide à la mobilité internationale")
GAP YEAR ABROAD
Thursday, October 6, 4:00pm; 5:00pm- Auditorium H
How do gap years abroad work? Find out more about the possibilities and terms for a gap year abroad
INTERNATIONAL QUIZZ
Organized by the Lyon 3 International Association
Thursday, October 6, 6:00pm-8:00pm- Auditorium I
Rack your brain and win lots of prizes!
MEETINGS BY FACULTIES AND SCHOOLS
From Monday, October 3 to Friday October 14
Why go abroad? In which program and in which year?
Find out more about the terms for an international student mobility as per required by each faculty and School
MEETINGS BY GEOGRAPHICAL AREAS
From Monday, October 3 to Friday October 7 and all month long
Get practical information regarding exchanges, offshore programs and partner universities by geographical area.
>
Have a look at the schedule
Keep getting informed
INTERNSHIPS, CAREERS, V.I.E (International Volunteers in Business program): Dare to go global
Thursday, November 24
Information and discussion day on internships, professional integration, and V.I.E abroad
Programs in English at iaelyon
International MBA, General Management Program (M.A.), International Business Realities Program (M.Sc.).
>
More information
Last updated: March 7, 2018