Keep in touch


WHY IT' S IMPORTANT TO KEEP IN TOUCH
A strong and cohesive network is valuable. Everyone can make their contribution and benefit from the network for various purposes:
Develop professional contacts after graduation,
Foster career dynamics between iaelyon graduates,
Network and participate in business groups, thematic circles, cultural events, afterworks,...
Offer key exchanges/testimonials to help students with their career plans professionnels,
Develop socio-professional clubs
HOW TO KEEP IN TOUCH
iaelyon ALUMNI FEDERATION
Once you have graduated, join iaelyon Alumni Federation to:
Contribute to a dynamic graduate network,
Participate in exclusive events,
Promote iaelyon image,
Support iaelyon projects.
How to join

Once you have graduated with a Bachelor's: Become a life member of the Federation for 40€. A number of places will be reserved for you at iaelyon Alumni events.
You wish to commit and have a club project? Contact us at that time:
contact@iaelyon-alumni.fr
For more information, go to:
www.link-iaelyon.com
→ iaelyon Alumni section


Chrystèle DA SILVA
In charge of relations with graduates and contact applications
+33 (0)4 78 78 76 84
chrystele.da-silva@univ-lyon3.fr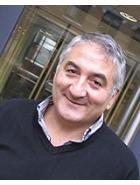 Manuel SANCHEZ
In charge of coordinating graduates' activities
+33 (0)4 78 78 71 48
manuel.sanchez@univ-lyon3.fr
VISIT US ON ALUMNI SOCIAL NETWORKS
Last updated: January 9, 2018