1€ = 1 meal for the less fortunate of India during lockdown
Published on May 11, 2020
–
Updated on April 13, 2021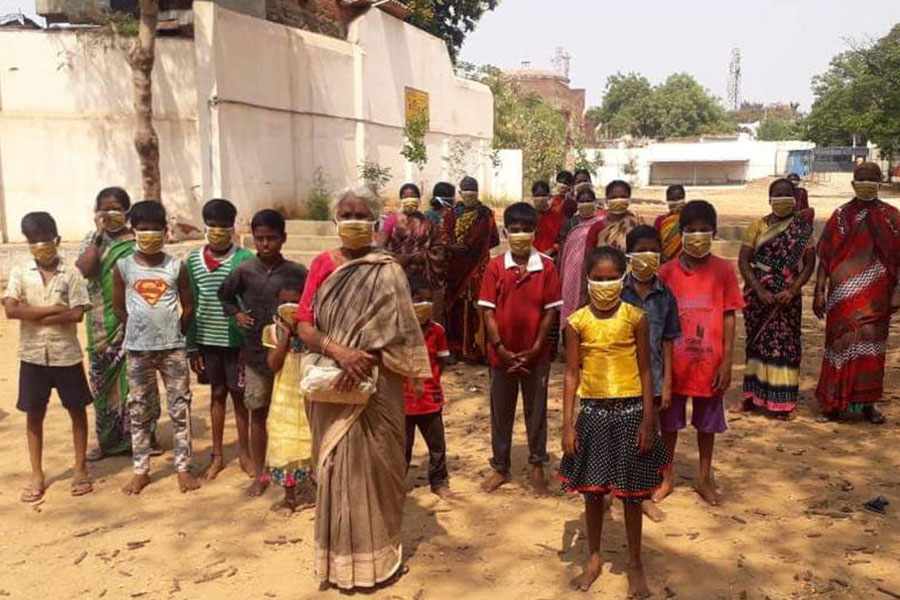 Lisa Revol, a student of the Master of Entrepreneurship and Development of New Businesses (EDEN) has created a solidarity fund linked to her project Azaadi (meaning « freedom » in Hindi), which aims to create ethically responsible clothing, created 2 years ago.
Her objective : support craftspeople with whom she works and their solidarity initiatives in their community in Hospet such as the creation of masks and the food donations for the most vulnerable.
A critical situation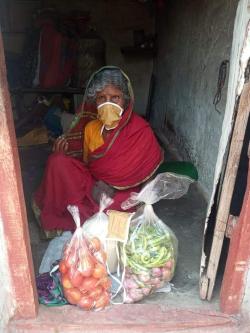 The Indian government started the lockdown on Tuesday 24th March before the virus started to accelerate and add to an already devastating problem for India : famine. Thousands of people are confronted by this dilemma every day. More than ever, this context is threatening the population of impoverished internal migrants who move to the city to find work.
Before the lockdown, their everyday life was already exasperated by poverty and having enough to provide for their family is a serious challenge, with low incomes, an inability to put aside savings and a lack of financial assistance from the government. Today, thousands of people are trying to return to their villages by foot, because transport is not running, and are finding villages without water or food.

Solidarity with each other
Fortunately, solidarity within villages has started to take off, and certain villages and craftspeople of the NGO Don Bosco are working hard to help, particularly in the village of Hospet.
They have prepared and collected food that they are redistributing to those who need it most. However, the craftspeople who were creating masks for the villagers before the closing of the sewing workshop, now find themselves without a sufficient demand to be able to have a minimum salary.

How you can help them help others?
1 € = 1 meal
This is why, Lisa Revol and the Don Bosco NGO have decided to help them all the way and are calling for
donations
!
A little gesture from each of us can go a long way.
We have already collected 1200 Euros and 1 euro = 1 meal in India ! !
►
You can participate as well !
►
The Azaadi project
Master of Entrepreneurship and Development of New Businesses (EDEN)
The Azaadi project
Last updated: April 13, 2021
In the same section
--> https://iae.univ-lyon3.fr/1-1-meal-for-the-less-fortunate-of-india-during-lockdown