Recognitions and networks
A qualitative and socially responsible approach, recognized both nationally and internationally
STATE DEGREES
accredited by the Ministry of Higher Education, Research and Innovation.
QUALICERT, A QUALITY PROCESS CERTIFICATION,
obtained from SGS, the world leader for Service Certification, as a condition for membership in IAE FRANCE network.
EFMD Accredited MSc
, AN INTERNATIONAL QUALITY LABEL
delivered by EFMD for the Master's in International Management from 2008.
Recognized by
CNEFOP
, iaelyon is also certified by FCU-Veritas for the quality of its Continuing Education.
As part of its continuous improvement process, iaelyon is a member of
EFMD, AACSB, EIASM
(European Institute for Advanced Studies in Management), UN Global Compact and the
PRME
initiative (Principles for Responsible Management Education).
Accreditations
EFMD Accreditation obtained for the Master's in International Management. in 2008 and renewed for 5 years in 2017
Networks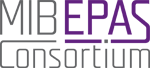 An elite network of EPAS-accredited Master's programs in the area of International Management
Find out more about
the consortium
Last updated: February 16, 2021