ESR 69 Club : iaelyon renewed its partnership during the Work Related Road Safety Days 2021
Published on June 21, 2021
–
Updated on June 22, 2021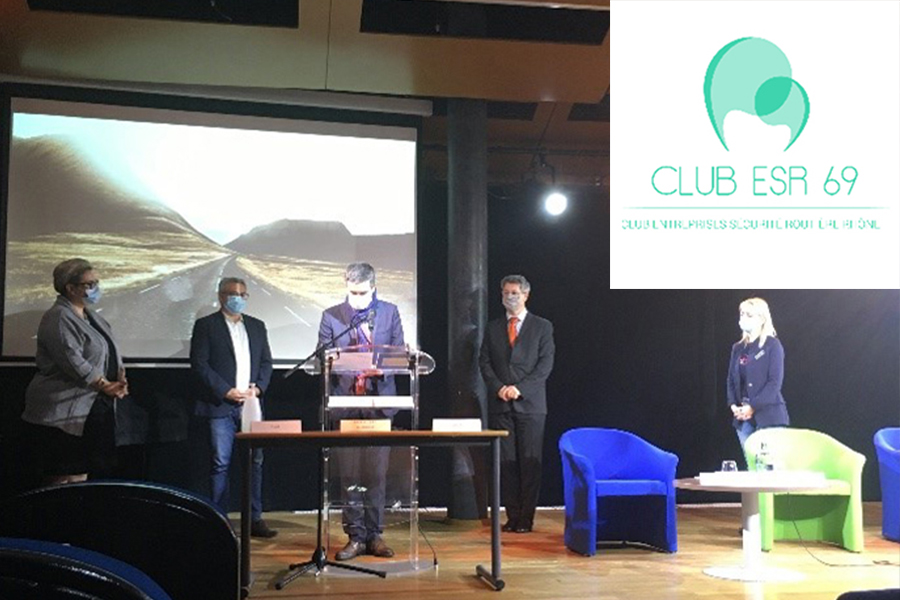 Continuing the engagement taken on with Club Entreprises Sécurité Routière du Rhône (a major road safety federator in the Rhône region) in 2015, iaelyon hosted a roundtable on driving fatigue on the 21st May. It was also the occasion for renewing the partnership with the signature of the partnership agreement, in the presence of Jean-Daniel MONTET-JOURDRAN, Sub-Prefect of Rhône.
During the
Work related Road Safety Days
which were held from 17th to the 21st May 2021, the Club ESR 69 held a series of workshops, which finished with a roundtable entitled "An exceptional conversation on driving fatigue", organized by iaelyon with the following speakers:
Jean-Daniel Montet Jourdan, Sub-Prefect of Rhône, Chief of Staff to the Prefect for the South-East Security Zone, Prefect of the Auvergne-Rhône-Alpes Region, Prefect of Rhône
Catherine Gabaude, Director of Research at the University Gustave Eiffel, researcher at ifsttar de Lyon, specialist on the elderly and vigilance.
Eric Demazoin, faculty member in the Department of Neuroscience at Aix Marseille University. Expert for the state's road safety structure (DSR) on the GDE (Goals for Drivers Education) matrix as well as the REMC, a driver's education curriculum guide.
Florence Dufour-Ferrara, general secretary of the Club ESR 69.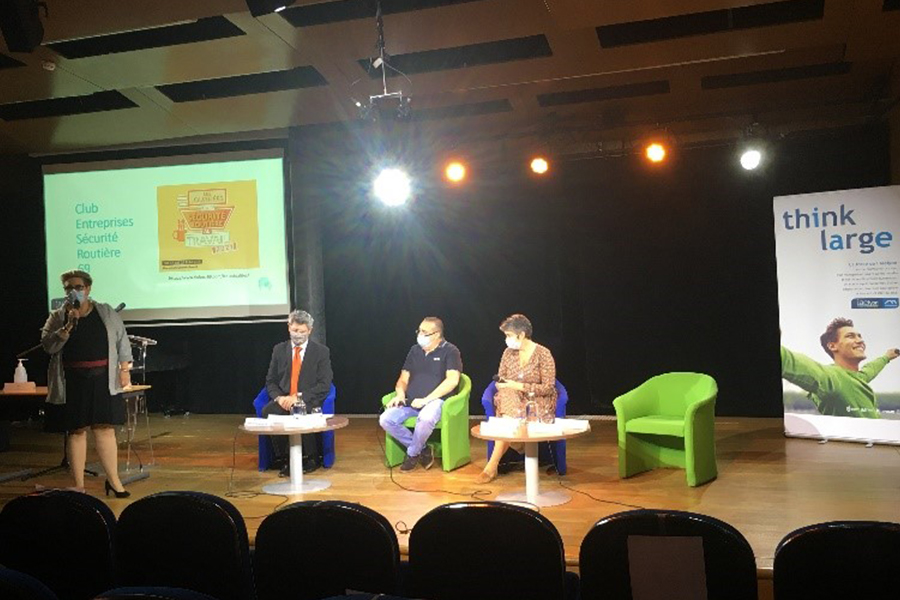 Taking fatigue better into account in a professional workspace, respecting sleep cycles and understanding the effects that this has on young employees, were just some of the topics that the speakers touched on.
► See
the round table (in French)

2 businesses joining the Club Entreprises Sécurité Routière du Rhône
The roundtable finished with the signing on the Road Safety Convention by 2 new partners of the Club ESR 69 : SNCF Réseau Sud Est (the regional subsidiary of the national locomotive service) and Bouygues Bâtiment Sud-Est, a regional subsidiary of a major construction company).
Also convinced that road safety concerns everyone, iaelyon has renewed our support for future initiatives in favor of risk prevention for its students and employees.
►
Learn more about the ESR 69 CLUB
Last updated: June 22, 2021
In the same section
--> https://iae.univ-lyon3.fr/esr-69-club-iaelyon-renewed-its-partnership-during-the-work-related-road-safety-days-2021