Explore Lyon by That's iaelyon : make sure you sign up for the inaugural event!
Published on September 9, 2020
–
Updated on April 13, 2021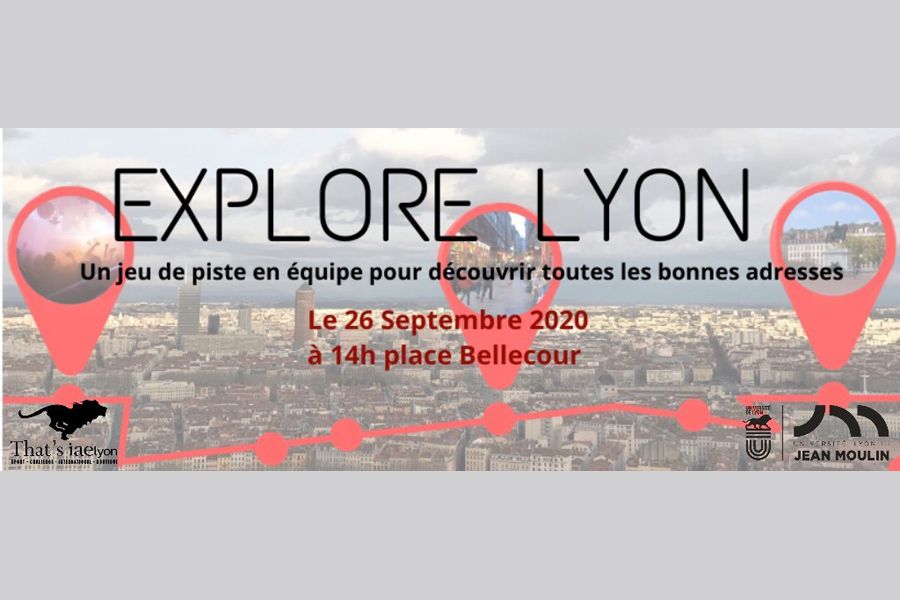 The International Connection branch of the "That's iaelyon" student association is organizing their first ever Explore Lyon event, a treasure hunt which will take place on Saturday 26th September at 2 P.M., starting in Bellecour. This integrative, fun and sporty event aims to bring together the French and international students of iaelyon that have recently arrived in Lyon.
Do you want to meet people from different cultures and share a friendly day of games and challenges ? Then participate to this original even orchestrated by That's iaelyon !
What's International Connection ?
The goal of International Connection is to connect French and international students through fun events, both cultural and sportive, in order to make sure Erasmus students are felt welcome at iaelyon.


Explore Lyon : enigmas, discoveries, meet-ups
This recreational afternoon will let the students create strong bonds between them through a trip in the center of town, filled with riddles, enigmas and activities. It will be a chance for those who are fresh off the plane to get to know some good addresses and some cheap student deals. The teams of 4 students will be challenged and will gain points at every step, in order to win prizes filled with scrumptious Lyon delicacies, goodies, and books about Lyon culture.
REGISTRATION
Information and sign-up via email:
international.thatsiae@gmail.com
Price : 3 euros per student
The wearing of a mask is obligatory during all the proposed activities.
CONTACT :
thatsiaelyon@gmail.com
►
Facebook page of That's iaelyon
Partners :

Informations
­26 September 2020
From 14:00 to 17:00
Départ à 14h Place Bellecour
Last updated: April 13, 2021
In the same section
--> https://iae.univ-lyon3.fr/explore-lyon-by-thats-iaelyon-make-sure-you-sign-up-for-the-inaugural-event