iaelyon Management Careers Fair 2020 : 100% online !
Published on September 25, 2020
–
Updated on April 13, 2021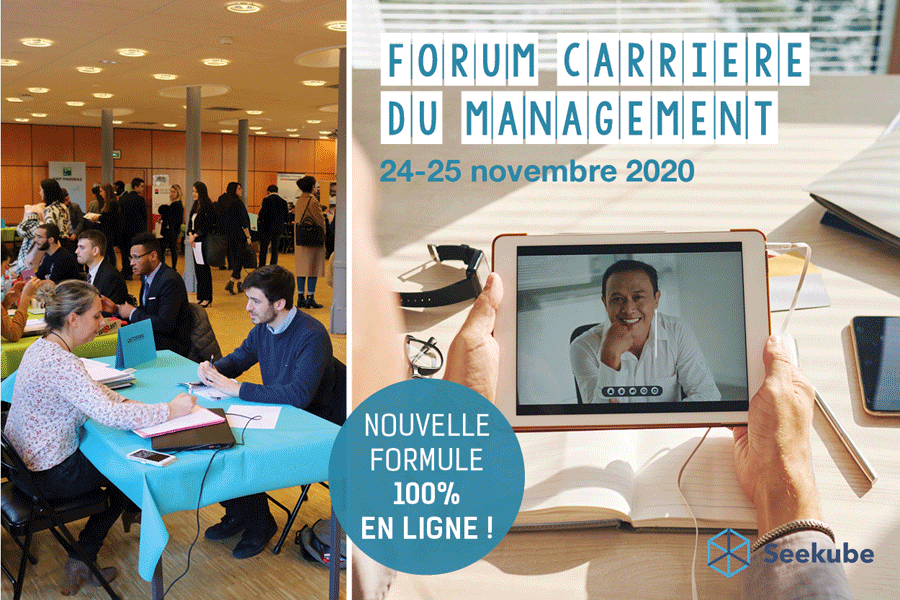 The Management Careers Fair of iaelyon School of Management will take place on the 24th and 25th November 2020, exclusively online, which will bring together regional, national and international businesses, from SME to large corporations, in all sectors of activity (industry, bank, distribution, IT…)
Given the current circumstances, and yet the growing and continued need for employers and graduate to connect, iaelyon is proud to provide an online space that allows them to meet wherever they may be, without logistical or geographical barriers.

The Fair, held in partnership with Seekube, will be a chance for businesses to meet our talented postgraduate students as well as recent graduates, to have speed interviews ("jobdating") and to offer opportunities for internships, jobs, work-study programs and VIE (International Volunteer Program).

The businesses that will be present at the Fair will have the possibility to have a virtual stand in order to meet with potential candidates, receive résumés and job applications, as well as increase their brand image. This simple and efficient formatting will allow businesses to propose one-on-one sessions with students in order to meet and have speed interviews, or group sessions with formatted round tables with other colleagues.
Businesses will have access to a Seekube agenda with timeslots, which can even be synchronized to your professional agenda.

Statistics will be available afterwards for businesses who wish to consult the frequency of students and graduates visiting their stand, and access résumés that have been uploaded to the digital résumé library (accessible even after the event has finished).


Last updated: April 13, 2021
In the same section
--> https://iae.univ-lyon3.fr/iaelyon-management-careers-fair-2020-100-online