Winter short program: "European Business practices and Policies": 7th edition with Baruch College New York
Published on January 24, 2019
–
Updated on April 13, 2021
From January 5th to January 17th iaelyon was honoured to welcome and host a group of 14 students from the Baruch College New York, historical partner of iaelyon, and their supervisor and Study Abroad Director, Dr Richard Mitten. The short program has been running for 7 years now and embodies the strong links that unite our two institutions.
During their first week with us, students participated in two lectures on interculturality and cross-cultural differences. They then took part in
iaelyon International Week
and attended two seminars: European and International Marketing and Doing Business in Post-Brexit EU.
They also took part in several cultural activities in the city of Lyon. Accompanied by professional tour guides, students got an insight into Lyon's past, present and future. They discovered the medieval and Renaissance neighbourhood of "Vieux Lyon", and also one of the most modern neighbourhoods, "Confluence", which has undergone radical changes in the recent years.
On their second week in Lyon, Baruch College students took the opportunity to get out of the city on a wine tasting trip in the Beaujolais region, where they were received by the local mayor. They also made a journey to the city of Annecy for a day, where they were given a tour of the Old town neighbourhood.
Additionally, this short programme was a good opportunity for Baruch students to learn about local companies. They payed a visit to Renault Trucks (Volvo Group), learned about the brand and the running of the factory and also visited Capsa Container's premises and met with the research department and sales and event department.
Towards the end of their stay, the students went to Lyon's Resistance Museum, where they were introduced to the history of Lyon during World War II and to the famous Resistance movement. They spent an afternoon at the top of the Oxygène Tower in Lyon, where they met with a representative from OnlyLyon, a territorial initiative whose aim is to build and develop Lyon's international reputation.
We would like to thank all those who participated and contributed to the success of the winter program at iaelyon and we are looking forward to the next edition.
Hear from the participants from the 2018 edition.
Partners :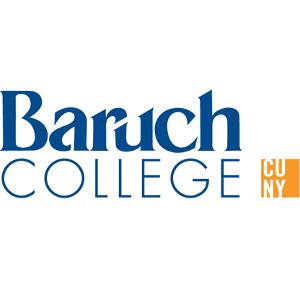 Last updated: April 13, 2021
In the same section
--> https://iae.univ-lyon3.fr/winter-short-program-european-business-practices-and-policies-7th-edition-with-baruch-college-new-york