2nd edition of International Night : 12 iaelyon teams will join the challenge
Published on December 9, 2020
–
Updated on April 13, 2021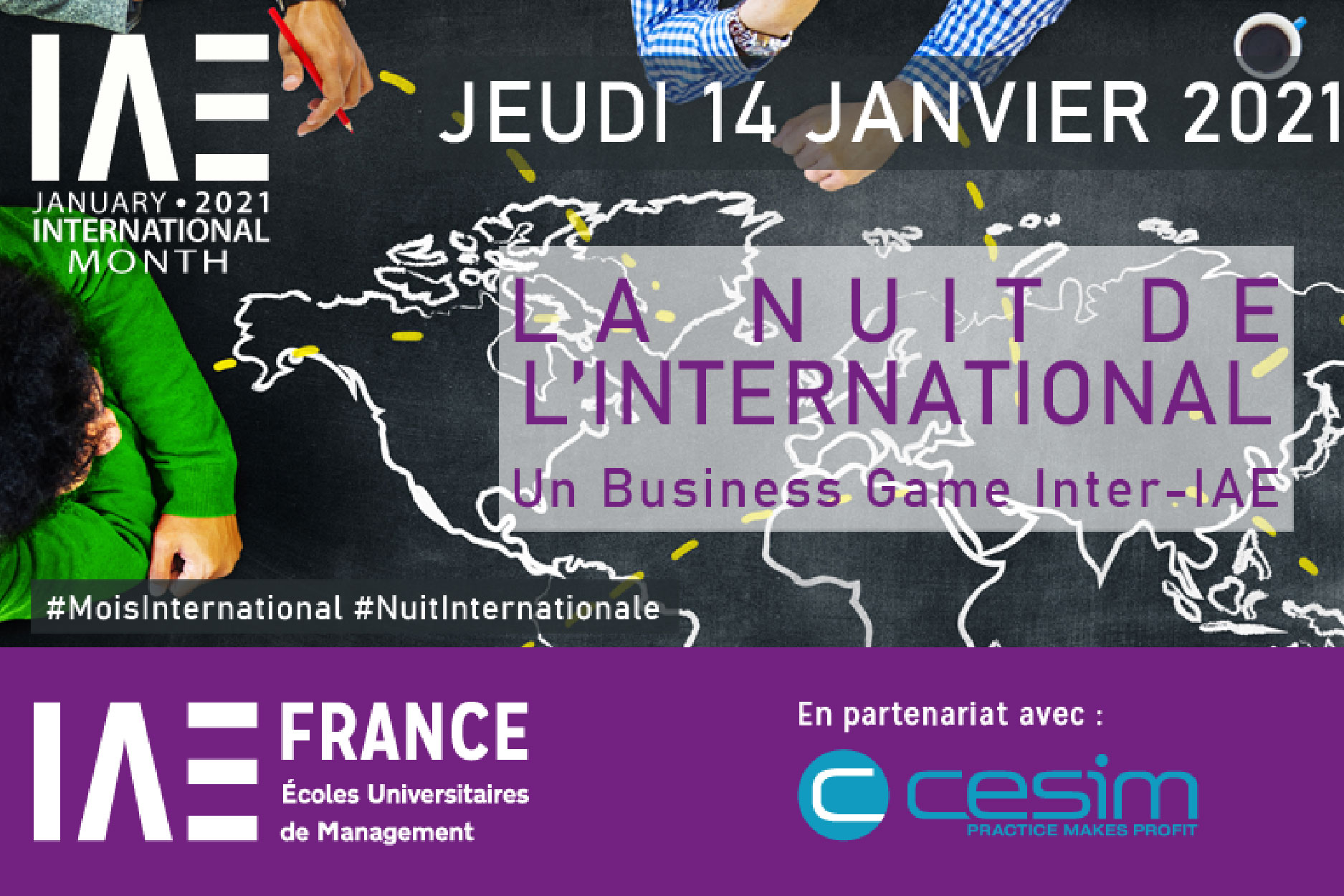 The 2nd edition of the inter-IAE 100% online Business Game, la Nuit de l'International, will take place on January 14 simultaneously for all the 29 IAE participating, which represents around 600 students among which 61 iaelyon students spread in 12 teams. Follow the challenge on live on social media !
To bring together students around a fun, inter-IAE, international-focused event, IAE FRANCE is running a unique and national event : INTERNATIONAL NIGHT !
61 iaelyon students will join the challenge !
On the 14th January, from 5PM until midnight, 12 teams of iaelyon students in their third year of Bachelor, and first or second year of Master's will defend the colors of iaelyon ready to challenge the other IAEs. The objective is to simultaneously work on a business case in English and in French, that will take place 100% online and offered by IAE FRANCE in partnership with the editors from CESIM.
A number of prizes will be awarded to all the team members of the winning team !
REGISTRATION ARE NOW CLOSED
Follow the event online on Twitter and Instagram : #MoisInternational #NuitInternationale
Find out more:
►
La Nuit de l'International IAE FRANCE
(in French)
Informations
­14 January 2021
From 17:00 to 23:59
Last updated: April 13, 2021
In the same section
--> https://iae.univ-lyon3.fr/2nd-edition-of-international-night-12-iaelyon-teams-will-join-the-challenge