Accounting : nomination of two graduates of CLEA-iaelyon to the head of ANECS and of CJEC Rhône-Alpes
Published on March 18, 2021
–
Updated on April 13, 2021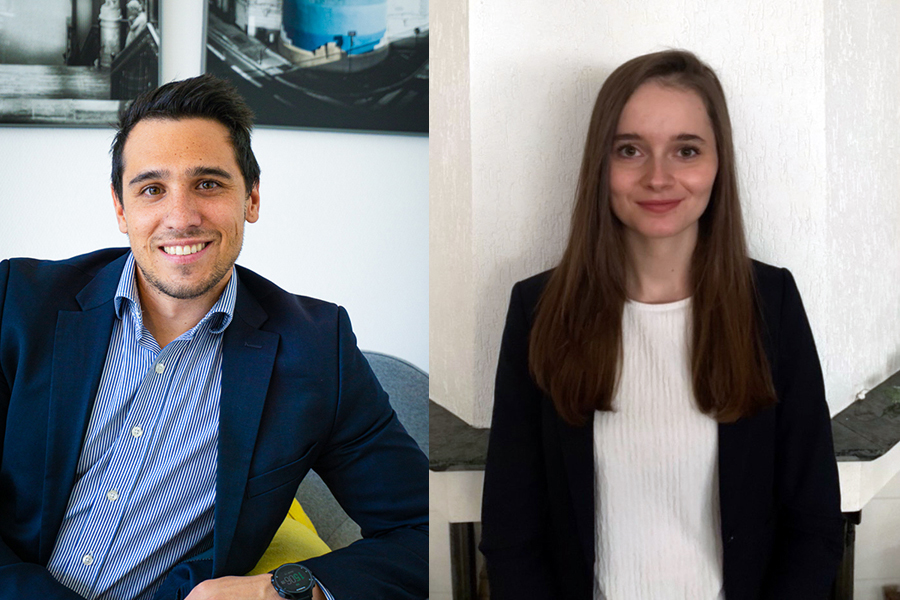 Last January, Améliane Joly (Master CCA 2020) was elected president of ANECS Rhône-Alpes, whilst Loïc VEGAS (DSCG 2013) took over the reins of CJEC Rhône-Alpes. One more recognition for CLEA – iaelyon which brings together the accounting and auditing programs in the school, and who counts the ANECS and the CJEC amongst its 13 partners.
A graduate of the Bachelor of Accounting (2018) and Master of Accounting (2020) of iaelyon, Améliane Joly was recruited by Grant Thornton France following her two internships during her master's degree. In January 2021, she was elected President of the ANECS Rhône-Alpes (Association Nationale des Experts-comptables et des Commissaires aux comptes Stagiaires), the regional filiation of an organization that aims to accompany accounting and auditing interns.
Graduating with an Advanced Diploma in Accounting and Management (DSCG) in 2013, and formerly the president of the ANECS Rhône Alpes, Loïc Vegas joined Amarris in October 2019 to take over the Lyon office. In January 2021, he was elected the President of CJEC (Club des Jeunes Experts-Comptables et Commissaires aux comptes), an organization aimed at supporting junior chartered accountants.
"We would like to extend our warmest of congratulations to these two graduates of iaelyon ! These nominations are a logical step for these two graduates, both invested in clubs and associations for a long time. Améliane recently left her position as President of the alumni association for Master of Accounting students, and Loïc has been involved with ANECS Rhône-Alpes for many years. This highlights the reasons behind the creation of CLEA, in making students aware of the importance of the development of professional networks, an aspect that is one of the most crucial elements of any accounting degrees!"
Learn more about ANECS (Association Nationale des Experts-comptables et des Commissaires aux comptes Stagiaires)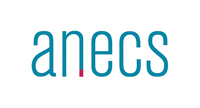 Founded in 1946, ANECS
accompanies accounting interns throughout the duration of their study. They regularly represent them in union and industry events, so that their expectations are met in the management and development of the profession.
They provide information on all the aspects of the accounting internship, the preparation for the diplomas, as well as the profession, its evolution, its challenges and its changes.
They also help students to obtain their diploma by providing tools and spaces for professional networking, particularly with junior chartered accountants.
Find out more : anecs.anecs-cjec.org
►
LinkedIn ANECS Rhône-Alpes
Learn more about CJEC (Club des Jeunes Experts-comptables et Commissaires aux comptes)
The CJEC, which was created in 1983, aims to provide a logical next step to the ANECS, which is to provide and help shape junior chartered accountants during the first few years of their career. They represent these newly graduated members in industry and union events, inform and help new graduates who have less than five years of being chartered accountants, and accompany these junior accountants in their professional projects, whether it's striking out on their own and reach out to potential clients, or hoping to join associations and accounting firms. The CJEC is a generational concept and a bringing together of skills that work together in a collective action, filled with personalized solutions.
Find out more : cjec.anecs-cjec.org
►
LinkedIn CJEC Rhône-Alpes
Last updated: April 13, 2021
In the same section
--> https://iae.univ-lyon3.fr/accounting-nomination-of-two-graduates-of-clea-iaelyon-to-the-head-of-anecs-and-of-cjec-rhone-alpes