"International Night" 2020: find out the results
Published on February 27, 2020
–
Updated on April 13, 2021
On the 24th of January 2020, iaelyon went up against 7 other IAE during the first edition of the Inter-IAE challenge "International Night", which consisted of 31 student teams. The results were revealed by IAE France on Tuesday 4th February.
The objective of this national event organised by IAE France: To promote international experiences for students, reinforce their understanding of the world and create an inter-IAE dynamic. The event was a succes, with 31 teams from around France, of which 3 were from iaelyon, simultaneously working on a business case, in French and in English: "
Reverse Magnet, une start-up à l'international
, co-written by Ulrike Mayrhofer (IAE Nice) and Noémie Dominguez (iaelyon). "
The 3 winning teams
The national jury met on the 4th February 2020 to determine the 3 best teams, based on the originality of their video, the pertinence of the subsequent product and the style of the presentation, which best represent the "IAE spirit". The jury congratulated all the students that participed in this inter-IAE event, for the quality of their completed work, and particularly the three winning teams on the national level which demonstrated originality, pertinence and style in their completed work:
IAE Bordeaux, who win an inter-rail pass and travel kits
IAE Gustave Eiffel, who win travel kits
IAE Angers, who also won travel kits
► The winning videos (in French)
International Night at iaelyon : 3 competing teams
17 students from iaelyon faced this challenge head on with such enthusiasm for which Anass Nidam, the Vice Dean of iaelyon and Director of International Activities, commends them. The team AFFIL'Good, made up of 6 students in their
First year of Master's in International Management
(International Affairs path), came out in first place for the iaelyon teams, and the other teams drew on 2nd place.
Congratulations to the AFFIL'Good team: Philomène GERBE, Pariphonesay INSIXENGMAY, Hok Sum LEUNG, Charline MAES, Laurie PICCA et Agatha VENDELLE.
>
The video of the business case of AFFIL' Good (in French)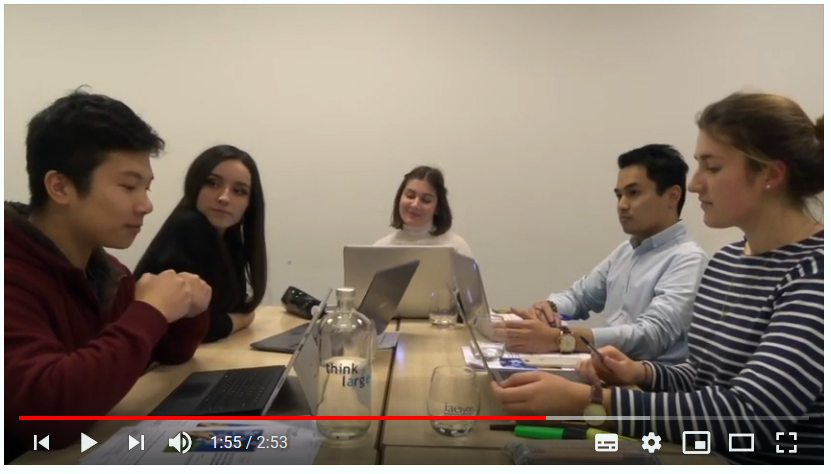 We would like to thank the jury that was in charge of evaluating the videos for the iaelyon teams: Marie-Christine CHALUS-SAUVANNET, Corinne MONTOYA and Paul-Marc COLLIN.
Find out more :
►
International Night IAE FRANCE (in French)
Last updated: April 13, 2021