International Week 2019: the OnlyLyon Ambassadors network under the microscope
Published on February 19, 2019
–
Updated on September 27, 2021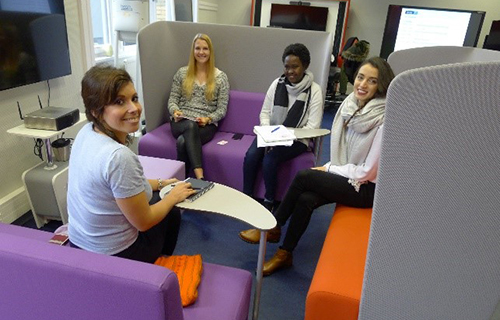 The 2019 edition of iaelyon's International Week, welcomed for the first time students from accredited Masters in International Business that are members of the MIB-EPAS Consortium. This event was a good opportunity for these excellent students to work on an issue related to the OnlyLyon Ambassadors network. A tailor-made case study for future international managers coming from all over Europe.
Lyon's metropolis has experienced a radical acceleration of its internationalisation process in the recent years. Indeed, Lyon has become increasingly attractive and visible on the international stage, thanks to the combined actions of OnlyLyon's teams, governance and partners. This brand has shown its capability of uniting the Lyon region's vital spark when looking beyond borders.
The OnlyLyon initiative also relies on local citizens, students, managers, company heads… constituting a community united under the "OnlyLyon Ambassadors" banner, and all sharing the ambition of enhancing Lyon's reputation on the international level. This network, led by Kristin Mangold, is currently refining its strategy by bringing together the Lyonnais living abroad, but also locally.
MIB-EPAS Consortium
students had the opportunity to work on the local aspect of OnlyLyon, specifically on increasing collaboration opportunities between OnlyLyon Ambassadors and international networks based in the city.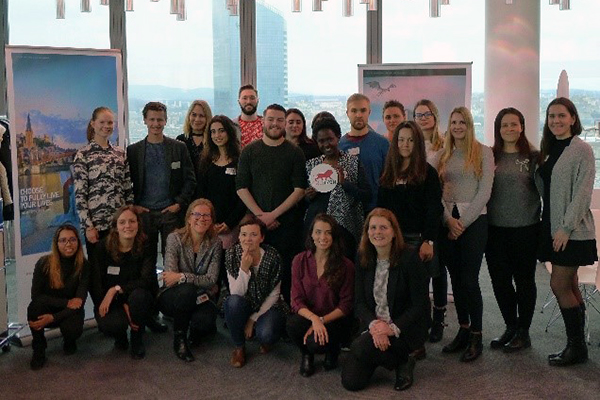 The students, although beginners in territorial marketing and newcomers to Lyon, succeeded in obtaining interviews from business clubs, cultural centres, chambers of commerce and other institutions. The students had exactly what OnlyLyon teams were looking for: fresh and innovative ideas, without prejudice or moulding.
Six groups of students took up the challenge to examine local links with Japan, China, the UK, Italy, the USA or Wallonia. Presentations were designed in a very short time, as in hackathon style, and were unanimously recognised by professors and OnlyLyon partners. On top of that, students made recommendations which will be studied by OnlyLyon teams and governance and which without any doubt lay the foundations of future collaborations with locally based international networks.
iaelyon sends out its sincere appreciation to Kristin Mangold and Charlotte Gombauld – OnlyLyon Ambassadors network coordinators – for their trust.
Our deepest thanks also go out to the people who made themselves available in order to give interviews to the students
:
Natacha Lalande – European American Chamber of Commerce
Rémi Petitfrère – Aderly et China Business Club
Joyling Liu – Fédération des Chefs d'Entreprises Chinois de Lyon
Jessica Boillot – Nihonjin Kai, l'Association Amicale des Ressortissants Japonais à Lyon et en région
Yukiko Sugiyama Vincent – Aderly
Philip Last – FIBA, the Franco British International Business Association
Annibale Fracasso – Chambre de Commerce Italienne de Lyon
Anna Pastore – Institut Culturel Italien
Yvan Burghgraev – CCFB France Sud, Chambre de Commerce Franco-Belge de la France du Sud
Patrice Le Grelle – AWEX, Agence Wallonne à l'exportation et aux investissements
Anna Williate – LYINC International Club
Jean Charlois – CCEF – Conseillers du Commerce Extérieur de la France en Auvergne Rhône Alpes
> More information on the onlylyon initiative : www.onlylyon.com
> Find out more about iaelyon International Week
Last updated: September 27, 2021
In the same section
--> https://iae.univ-lyon3.fr/international-week-2019-the-onlylyon-ambassadors-network-under-the-microscope