Start of the academic year for the bachelor's and master's students: iaelyon launches two events to enhance quality of school life
Published on October 7, 2022
–
Updated on November 8, 2022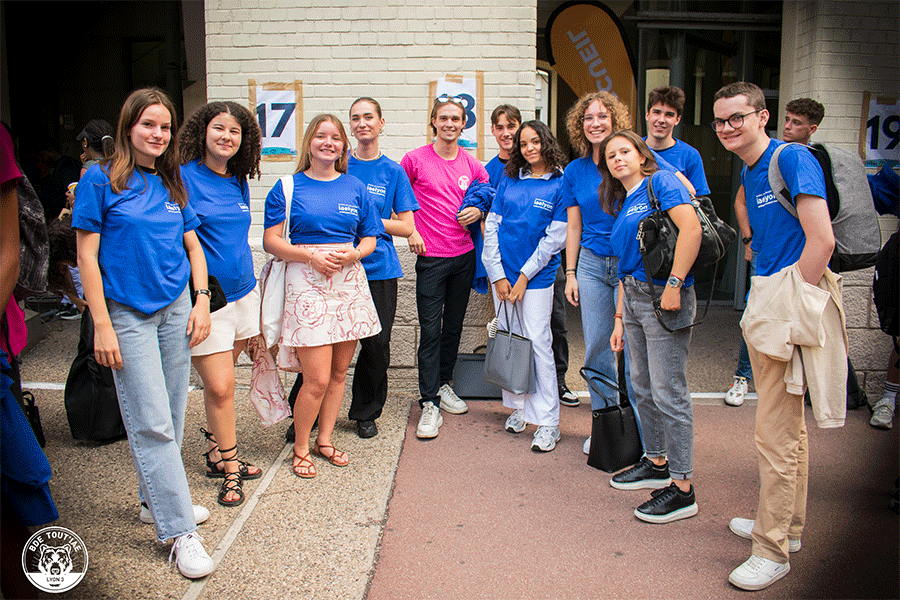 By organizing an integration week for the 800 first-year Master's students, iaelyon innovates with a new format based on a giant business game and a set of conferences. The pre-start of the first year of Bachelor degree is also evolving for more conviviality, with a format constructed in collaboration with students' associations. A brief review of these two initiatives.
Week'UP iaelyon : a week to bond in Master 1
Based on openness and transversality, both in terms of the program offered and its cross-field format, the first edition of this integration week took place from September 19th to 23rd.
The 800 first-year Master's students from Lyon and Bourg-en-Bresse, whether in pre-experience education or in cooperative programs, were reunited on the Manufacture des Tabacs Campus.

Michel Wissler, coordinator of the challenge, explains that the main objective of the Business Game, divided in two sessions, was to better understand the interactions between the different functions of a company and "to learn how to work and, especially, to decide as a team as a second objective".

A program of conferences brought together six speakers with diverse profiles thus reflecting the openness of this new academic year. "The guiding principle of all these topics is a positive openness to the world to embody the notion of responsibility that students will have to embrace as future professionals." emphasizes Catherine Glée-Vermande, in charge of the set of conferencesWeek 'UP iaelyon 2022's program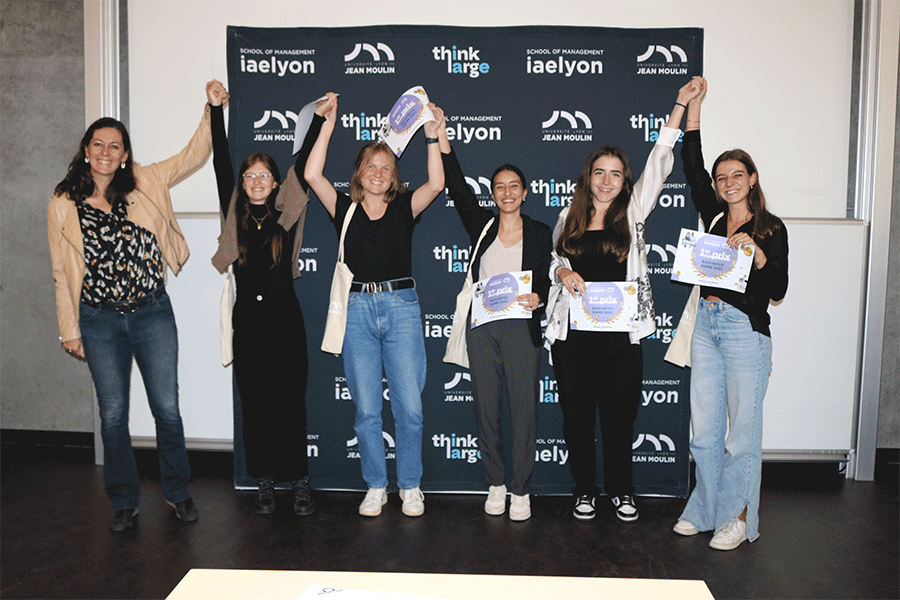 The winners of the 2nd Business Game

► Week'UP iaelyon 2022 program

Succeeding at iaelyon: a two-day program
On August 26th, the traditional pre-start seminar for 1st year undergraduate students was extended to the afternoon and on Saturday thanks to a program coordinated by two student associations, Les Maison de l'iaelyon and the BDE Tout'IAE, with the school's support.
After a guided tour of the Manufacture des Tabacs Campus and a presentation of the services offered by the University, the students, divided into small groups, benefited for an hour from the experience of older students about note-taking in class and work methods, in order to facilitate the transition from high school to university.
Particular attention was paid to raise newcomers' awareness on sexist and racist violence, but also on ethics in organizations and institutions, through two round tables.
To enhance cohesion, on Saturday more than 350 students gathered at Balmont Stadium (Lyon 9eme). Valentin Mallifarge, co-organizer of the event, explains that "we wanted to place this day under the sign of conviviality and effort. We had planned a series of sports activities accessible to all, including a 4x100m race, boules and chess tournaments, a juggling and tug-of-war competition, etc."

The first edition under this new format turned out to be very successful.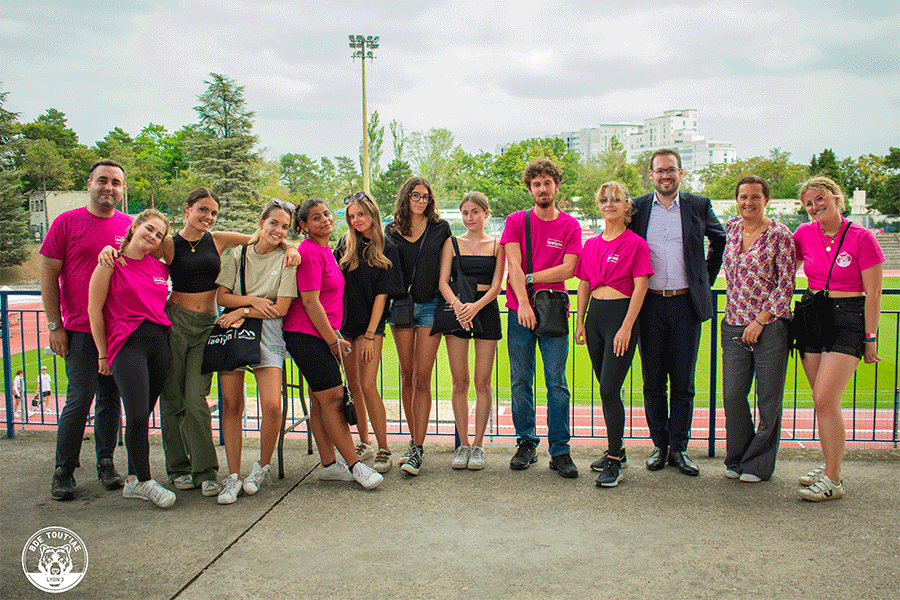 At Belmont Stadium on August 27th
►
Réussir à l'iaelyon Program
iaelyon's Master programs
Last updated: November 8, 2022
In the same section
--> https://iae.univ-lyon3.fr/start-of-the-academic-year-for-the-bachelors-and-masters-students-iaelyon-launches-two-events-to-enhance-quality-of-school-life