Students of the Master of HR helping students in difficulty with the Mission Locale Bron-Décines-Meyzieu
Published on June 8, 2021
–
Updated on June 9, 2021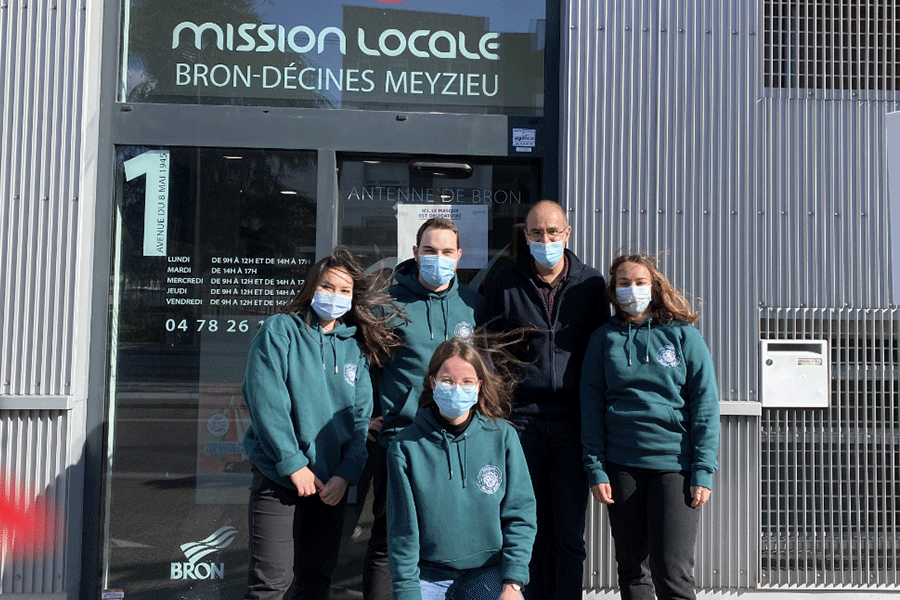 Since 2005, both first- and second-year students of the Master of Human Resources have been working side by side with the Mission Locale of Bron-Décines-Meyzieu. The goal is to help young adults from 16 to 25 years old that have left school to enter the workforce. Despite the organizational issues due to the pandemic, these future HR experts have carried out this project throughout the academic year.
Each week, from September 2020 to March 2021, a group of students of the Master Management des Ressources Humaines et Organisation (Master of Human Resources) have been running a workshop on integrating the workforce for young people that are struggling to find work (writing a CV or a letter of motivation, job interview practice, etc.). Despite the challenges presented by COVID-19 and thanks to a fantastic coordination by the teams at the Mission Locale Bron-Décines-Meyzieu, the 15 students were able to put in place videoconferences.


Thanks to the partnership between our Master's program and the Mission Locale, we have had the chance to help young people on the difficult issue of (re)entering the workforce, every Thursday afternoon. The dialogue have been very enriching for us, as well as for these motivated young people participating in the workshop.

Being students in human resources, on top of our advice and sharing of our knowledge, we saw an opportunity to observe and understand concepts of diversity and social inclusion on the job market. We are convinced that the experience will be very useful for our HR jobs in the future- given that especially in the current exceptional climate, spending time with other young people was a chance to continue social connections. Everyone really appreciated the effort made by the staff of the Mission Locale, who has always been very helpful.

The work week organized in February 2021 by Éric Truglia, Work and Corporate Relations Office at the Mission Locale, was also a chance to go further with certain young people on working on a number of elements in their job applications.

Even if it is not always easy to find the time during the university semester, we encourage all future students of the Master of Human Resources to give a hand to these young people who need you! Talking with them at the Mission Locale, giving them advice and helping them out with their applications was really gratifying and motivating. For us, it was the best reward out of this experience!" – Elsa, Héloïse and Pierre, first-year students of the Master of Human Resources.
A big congratulations to the 15 students involved in the project:
Pierre BARRETEAU, Héloïse RODRIGUEZ, Elsa TROGNON, Léa LE GAL, Enzo CIVIDINO, Maëva CATARINO, Louise ARDOUIN, Sélène VILLETTE, Victoria BUTTAZZO, Chloé FRANÇOIS, Margot JOSSERAND, Hilary NGUYEN, Angélique DUMAIS, Marin-Louis MOREAU and Alice VACHON.

MISSIONS LOCALES
Having been around across France for around thirty years, the Mission Locale centers put public service actions in the everyday lives of young people between 16 and 25 years old that are having difficulties entering the workforce.

Their goal is to help young people that have signed up for the program with personalized assistance, aiming at given them tools to construct and master their own professional path, despite the obstacles. They also advocate in work spaces, training spaces, health, public accommodation and transport organization – a vast array of actions to help in the fight against social and professional exclusion.

► More information: www.mission-locale.fr
Master of Human Resources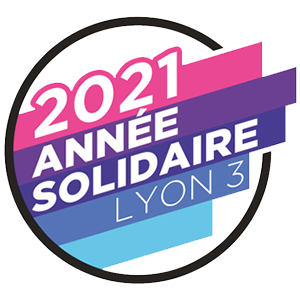 Last updated: June 9, 2021
In the same section
--> https://iae.univ-lyon3.fr/students-of-the-master-of-hr-helping-students-in-difficulty-with-the-mission-locale-bron-decines-meyzieu