Courses

,

Student life

,

International

,

Partnerships

,
10th CCE Grand International Prize: iaelyon has been honored
Published on July 19, 2021
–
Updated on July 19, 2021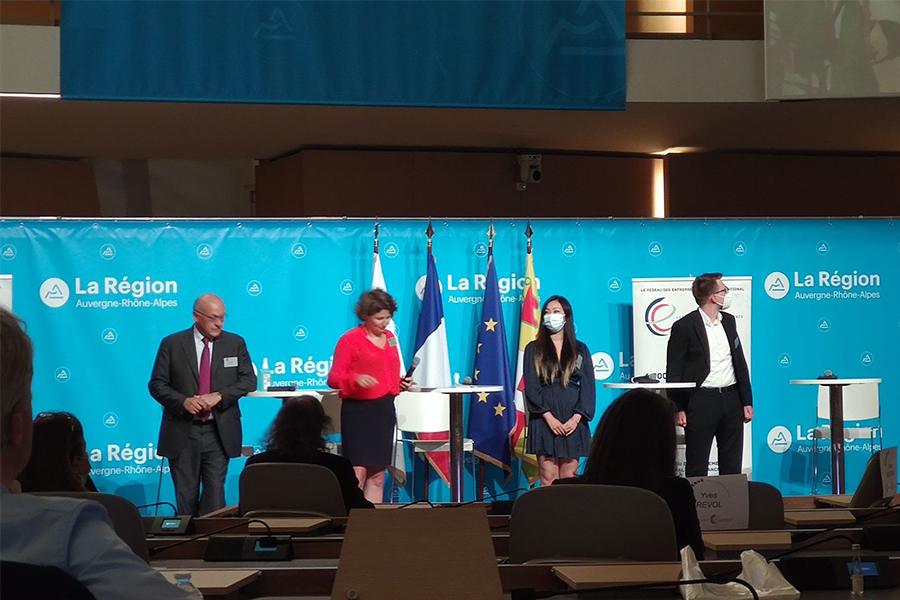 Organized at the Hôtel de Région on the 26th June, the award ceremony of the 10th Grand Prize of the Conseillers du Commerce Extérieur de la France (French Foreign Trade Advisors, or CCE) of Auvergne-Rhône-Alpes was held to award selected student projects with an international focus. Thibaut Haake, a graduate of the Master of International Business Realities, earned 2nd place in the postgraduate category, whereas Henan Dang, graduate of the Bachelor of Management and Global Business won 2nd place in the undergraduate category.
The CCE Grand Prize is open to all second-year bachelor's students and second-year master's students who have done an international-focused project in a business in the Auvergne-Rhône-Alpes region. The awarding of this Prize is aimed at encouraging an international aspect in the future career path of students but also at contributing to the international development of French businesses in the region.
Two Prizes for iaelyon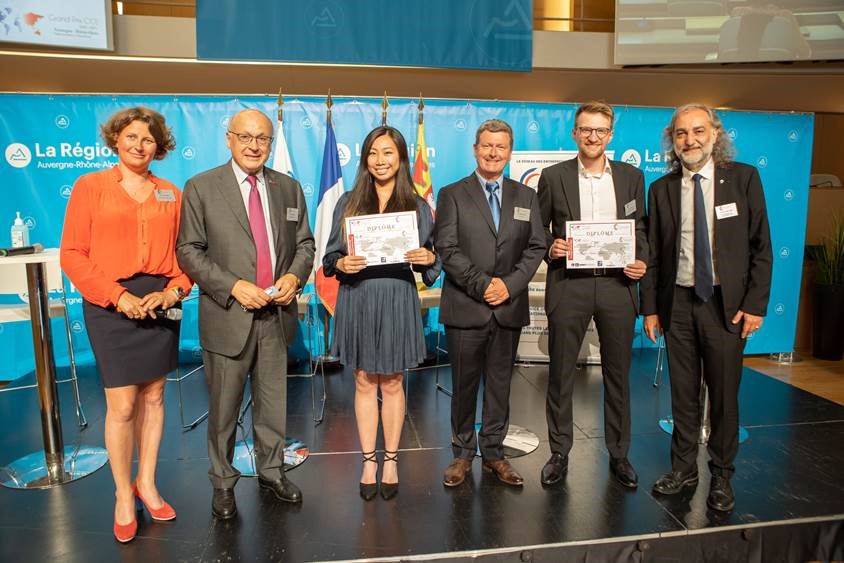 Proud partner of the French Foreign Trade Advisors and their « CCE Grand Prize - Auvergne-Rhône-Alpes », iaelyon has had the pleasure of being represented by Thibaut Haake,
Master International Business Realities
, and Henan Dang, a graduate of the
Bachelor Management & Global Business
, who both won second place in their respective categories.
Congratulations to Henan who was interested in the expanding of
HUTTOPIA & Cie
in China and to Thibault for his work on the international growth of
PSA Group
.
Last updated: July 19, 2021
In the same section
--> https://iae.univ-lyon3.fr/10th-cce-grand-international-prize-iaelyon-has-been-honored