Courses

,

Student life

,

Competitive exams

,

Partnerships

,
2022 Pil'es Challenge: Master 1 Operational Management students rise up to the challenge!
Published on May 17, 2022
–
Updated on May 19, 2022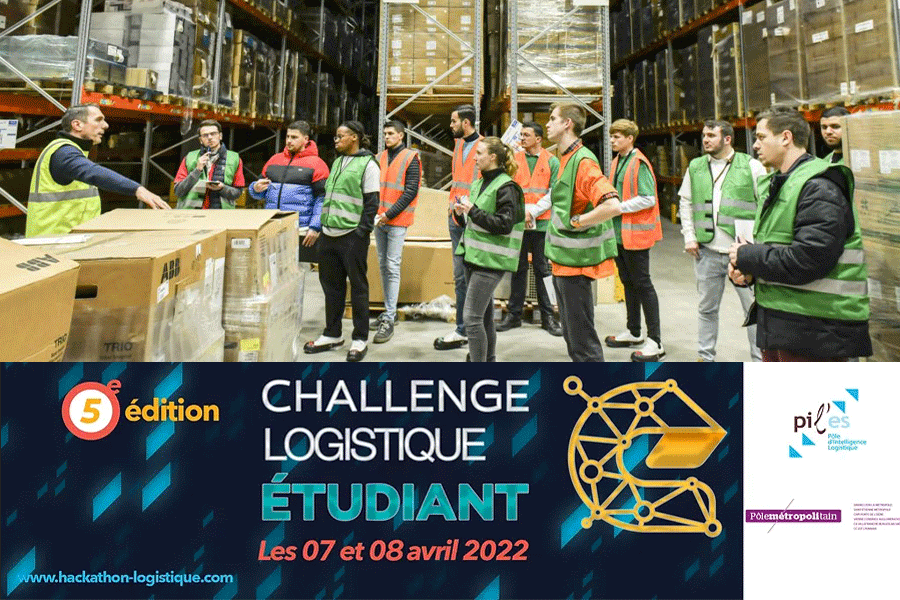 Organized on April 7th & 8th by the Pôle d'Intelligence Logistique – a major community network for professionals working on logistics, the 5th student Logistic Challenge invited 5 partner schools to work on outbound flow optimization for Logistics – Transports & Copacking LDPI service provider. 9 Master 1 Operational Management students – Bourg en Bresse campus rose up greatly to the challenge since 5 of them are part of the 3 winning teams.
Split into 6 cross-disciplinary teams, 37 students from partner schools (Grenoble INP Génie Industriel, ISTELI, IUT Lumière Lyon 2, Promotrans Sup de Log Lyon and iaelyon) worked together for 24 hours on the set theme "Outbound flow optimization: how to enhance their organization and their management through personalized customers' approach while guaranteeing the person and goods safety in the respect of customer relations quality?"
The teams presented their project in front of a jury made of logistic experts and representatives of different occupations (Human Resources, Quality, Security & Environment, Training, Research, Elected).
Congratulations to the 5 Master 1 Operational Management students in the 3 winning teams:
1st price: The Blue Bobcats, with Pauline Albe & Antoine Geliner
This team was able to distinguish itself by its recommendations on the flow reorganization and the implementation of the warehouse, the quantified solutions and a global vision of the flow management optimization.
2nd price: The Clever Foxes, with Océane Tshitendji
A solid approach, which relates with the implementation of the warehouse as much as with well-being at work, a good use of continuous improvement methods and a special merit for the idea of managing the reception schedule.
Favorite Price: The Crafty Hummingbirds, with Marion Mounier & Théo Noirbusson
A good analysis of the issue, a well thought method and relevant recommendations.
►
All the results
►
About the Pôle Intelligence Logistique
Last updated: May 19, 2022
In the same section
--> https://iae.univ-lyon3.fr/2022-piles-challenge-master-1-operational-management-students-rise-up-to-the-challenge