Eunice Yaa CUDJOE, PhD student in finance
Magellan research center- iaelyon since September 2022
Published on February 24, 2023
–
Updated on February 24, 2023
Theme:" The Implications of the Covid-19 Induced Remote Audit on the Sustainability of the Audit Profession"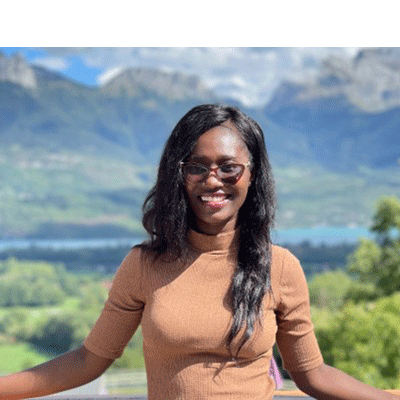 Eunice Yaa CUDJOE, PhD student in Management, Lyon University, Jean Moulin Lyon 3 University, iaelyon School of Management, Magellan research center.
Before undertaking her studies in behavioral finance and financial audit, Eunice Yaa CUDJOE, completed a double Master's degree in Finance and Economics Development at the IAE and at the School of Economics (CERDI) of the University of Clermont Auvergne. She is also a certified accountant and an associate member of the Institute of Certified Accountants of Ghana (ICAG).
On a professional level, Eunice has extensive experience in banking, finance and audit. Indeed, she worked with famous international and national organizations such as Deutsche Bank Luxembourg and Ghana Audit Service.
The desire to use her professional experience and strong academic background to produce high quality research with a long-term impact in the academic field and organizations is at the core of her commitment to doctoral studies.
Her PhD, supervised by
Jean-François Gajewski
, is part of the project "REMOTAUDIT: telework in the financial audit field" funded by the National Research Agency (ANR).
Last updated: February 24, 2023
In the same section
--> https://iae.univ-lyon3.fr/eunice-yaa-cudjoe-phd-student-in-finance