Research

,

Institutional life

,
Magellan Research Center: 2023 General Meeting
Published on March 9, 2023
–
Updated on March 22, 2023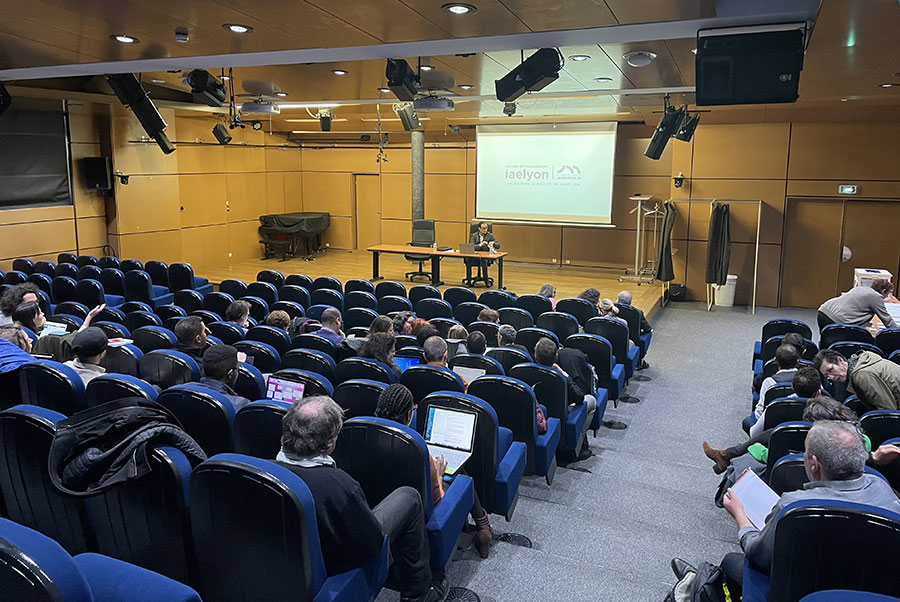 On Tuesday February 21, 2023, The Magellan Research Center held its General Meeting in the Malraux Auditorium – University Jean Moulin Lyon 3. Jean-François GAJEWSKI, Director of Magellan iaelyon Research Center, started by presenting the statistical review. The Magellan Research Center's members then elected their new management team, and their new board that will start in early April 2023.
The new management of Magellan Research Center - iaelyon
Jean-Fabrice LEBRATY will be the next director of Magellan Research Center and Caroline HUSSLER will be the next Deputy Director.
The board of the Research Center will be made of 15 members
2 full members: Director and deputy Director
4 representatives of permanent members certified to supervise Research employed by the institution. Have been elected: Hervé GOY, Chloé GUILLOT-SOULEZ, Célia LEMAIRE, Valérie REVEST-ARLIAUD
3 representatives of the others permanent members employed by the institution. Have been elected: Joachim DE PAOLI, Arthur Nhat NGUYEN, Caroline WINTERGERST
1 representative of the members employed by another institution. Has been elected: David VALLAT
2 representatives of the PhD students. Have been elected: Charlotte HIPPY and Manon MICHAL
1 representative of the non-teaching staff in public higher education. Has been elected: Valérie THALAMAS – COMMERSON
Finally, two additional members will soon be appointed by the new management.
Congratulations to the newly elected members!
We would like to thank the outgoing board members and the administrative team!
Contact :
Thématiques :
Research; Institutional life
Last updated: March 22, 2023