Courses

,

Pedagogy

,

Partnerships

,

International

,
Master Marketing & Sales: business cases on the international development for two Lyon start-ups
Published on April 22, 2022
–
Updated on April 25, 2022
Curvway and Argold, 2 innovating start-ups, entrusted the Master Marketing and Sales 1st year students with their internationalization potential. A look back at a one-month long business case.
Within its International Marketing course, Arthur Nguyen -program director- asked the students to put their skills at the service of young entrepreneurs. The two Lyon golden start-ups Curvway and Argold came to meet the group in January and present their issues.
Students shared the workload during a month in order to give precise and tangible recommendations regarding the marketing and communication strategy as well as international sales. This exercise is "a real challenge as it is a tangible case unlike theoretical or imaginary tasks". It allows students to "discover a young company with strong values and commitments" and to understand "stakes and real success" which could have these young start-ups on the international markets.

Feedback with the directors
On March 15th, Curvway and Argold teams listened to the students pitch at iaelyon. They were able to grasp the students' motivation who were very committed to the his mission. The two companies highlighted the relevance of the students' work: "it will be helpful for our international development as a SMB."
The students' testimonies, show their specific interest for real cases: "to work on a tangible company's case was very enriching on a professional and private level" or "it felt like our work was useful, we had a genuine goal."
The Master Marketing & Sales 1st year students thank very much Tarik Alla, Nicolas Villaret and Stéphanie Frutoso from Argold as well as Pierre Marabese, Louis Le Guen and Léo Petiot from Curvway for their trust and their involvement in these educational collaborations.

CURVWAY
Recently incubated at Manufactory, Curvway designs electric surfboards which allows you to find back your carving sensations on a road snowboard.
www.curvway.com
ARGOLD
Argold is a Lyon brand founded in 2017 with the help of the AURA region which sells green-friendly and natural cosmetics for hair and body.
argold.fr
Partners :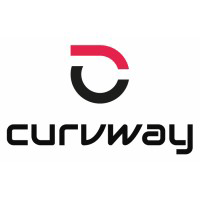 Thématiques :
Courses; Pedagogy; Partnerships; International
Last updated: April 25, 2022
In the same section
--> https://iae.univ-lyon3.fr/master-marketing-sales-business-cases-on-the-international-development-for-two-lyon-start-ups-1