Student life

,

Partnerships

,

Competitive exams

,
Young Graduates Prize: AGEFI 2022 graduates: 6 awards for iaelyon
Published on July 19, 2022
–
Updated on July 20, 2022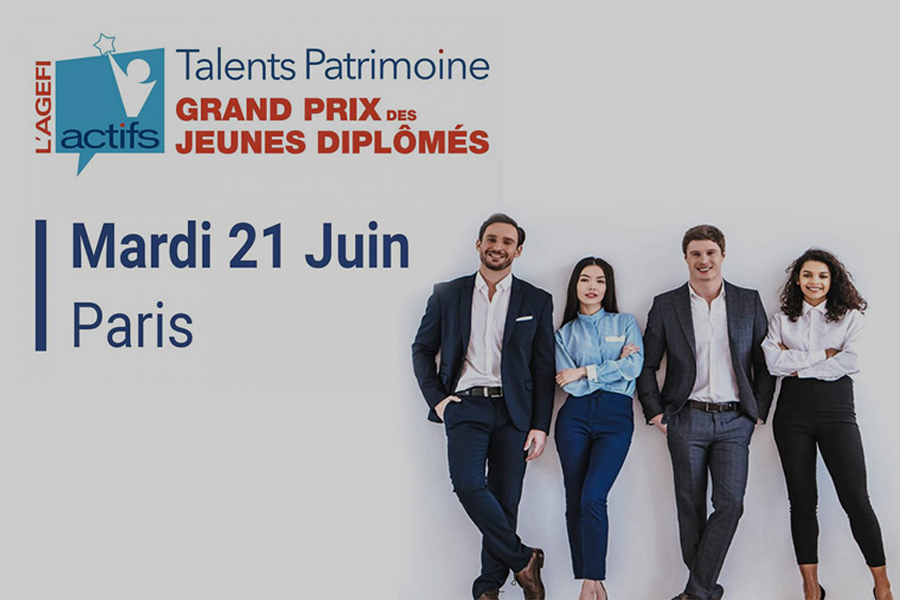 After being selected amongst 20 higher education institutions to participate in the finals, iaelyon, represented by 7 students enrolled in the cooperative Master 2 in Wealth Management, received 6 distinctions during the 20th AGEFI Young Graduates Prize.
Organized by
AGEFI Actifs
(leading media group for financial communities in France) and
Société Générale Private Banking
, this competition invites all programs specializing in wealth or specific asset management to participate in a confrontation of knowledge, through a practical case.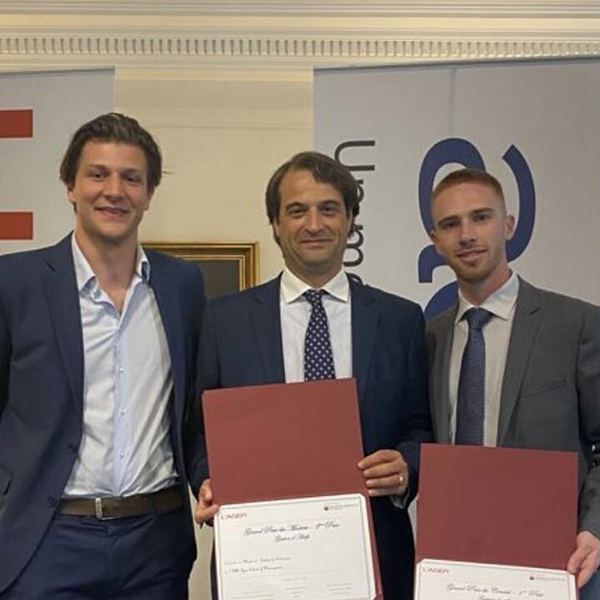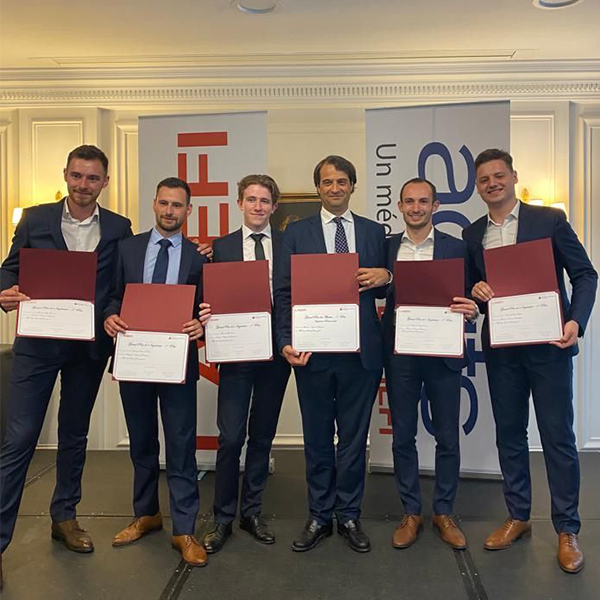 10 finalist teams – including 2 iaelyon's teams made up of 7
Master 2 Wealth Management students
– challenged each other in Paris on June 21st during the final oral where participants had to describe and explain the problematics and solutions they suggested.

Congratulations to the Master 2 Wealth Management students:
For the category Asset Engineering
Romain Valette Martin Zinsch, Alex Cagnès, Albin Masson et Baptiste Leroy :
1st place for Team Prize
1st place for Master in Asset Engineering
1st place for Individual Presentation, for Martin
For the category Asset Management
Lucas Juvin and Jim Ferrer
2nd place for Master in Asset Management
2nd place for the practical case
1st place for Individual presentation, for Jim
►
Learn more about the AGEFI Young Graduates Prize
Master Wealth Management: 3 programs
Last updated: July 20, 2022